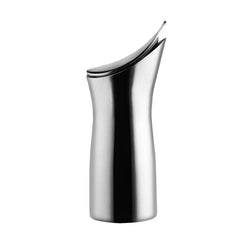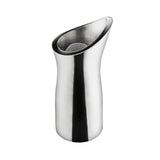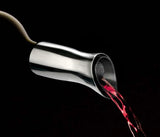 The Vagnbys® Swan Decantiere is a whimsical take on our top-selling line of wine aerators that elegantly awakens and decants wine instantly as you pour from the bottle. The Swan Decantiere slips snugly over the neck of the bottle while concealing any wayward foil or unseemly bottle threads. The built‐in filter removes wine stone and cork residue and the airtight stopper preserves any remaining wine for later enjoyment.
Features:
Instant aeration
Built-in filter
Focused pouring
Non-drip edge
Air tight stopper
Conceals foil edges
Hides screw treads
Specifications:
Made of stainless steel, TPR, PP and silicone.
Easy to clean under the tap.
Danish design by Karina Mencke and Marcus Vagnby, mencke&vagnby.