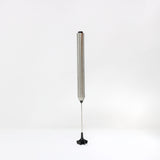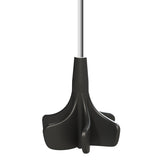 Connoisseurs knows you need to let wine breathe for some time before serving. Now you can instantly aerate it right in the carafe with the electric Wine Turbine. Simply dip the propeller into the wine, press the button and whisk for a few seconds. Remember to turn off before pulling the propeller back up. Wait for the bubbles to fade and then enjoy the significantly improved wine. Uses 2 pcs AAA batteries. Purchase separately.

Materials:
Propeller made of HIPP. Rod made of stainless steel 304.
Danish design by Karina Mencke and Marcus Vagnby, mencke&vagnby.