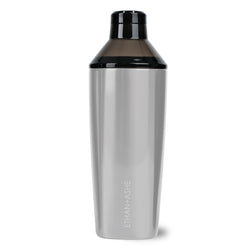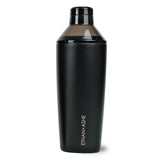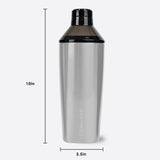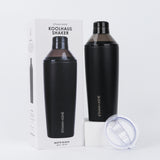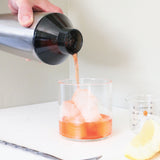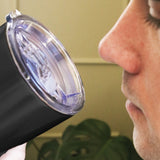 Introducing the sleek and stunning KOOLHAUS Shaker.
Crafted with impeccable precision, each shaker is a testament to craftsmanship, aesthetics, and functionality, ensuring that every cocktail you create is a masterpiece. The KOOLHAUS Shaker is available in three captivating finishes: Stainless Steel, Matte Black, and Copper. Elevate your mixology game with these exquisite pieces that blend timeless elegance with contemporary design.

Features
Cold Drinks, Not Hands - The double-wall, vacuum insulated body prevents hands from warming drinks, protects hands from the cold, and stops exterior condensation completely.
Leak-Proof, Sealed Lid - Our bar shaker leak-proof top allows anyone to craft perfect, great tasting mixed drinks without the mess of an average cocktail shaker.
Never Gets Frozen - KOOLHAUS' double wall ensures that the vessel never gets frozen stuck. The simple twist top means prevents sticky leaks and frozen stick frustrations. 
Ice Strainer - Unlike the average shaker, KOOLHAUS' built-in strainer eliminates the need for a separate strainer. Just remove the top and strain your creation into the glass of your choosing.
Dishwasher Safe- This cocktail shaker is as cool as it is convenient. Your new KOOLHAUS vessel is completely safe for almost every dishwasher for your cleaning convenience.
Materials
Shaker/Tumbler: stainless steel
Shaker & Sip Lids: Tritan® plastic w/silicone seals


Cleaning & Care
Dishwasher safe